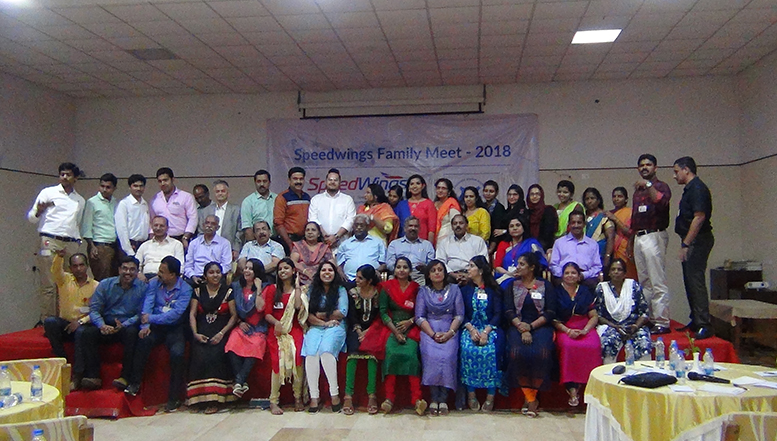 When the family met
SpeedWings Aviation Academy organized its all branches meet on Saturday the 5th of May 2018 at Cherai Beach Resort, Cherai. A daylong session included presentations and discussions between the branches and the corporate office management.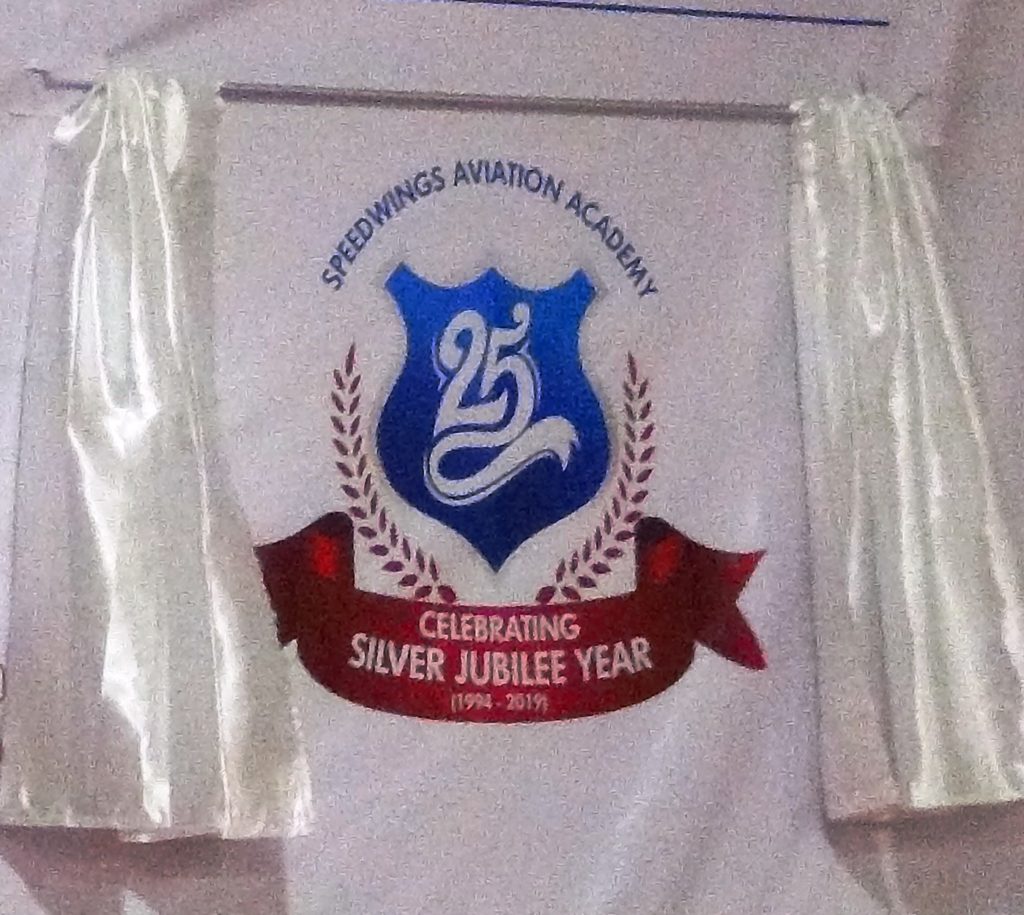 SpeedWings Group Chairman & CEO Mr.Biji Eapen delivered the presidential address. The function also marked the beginning of Silver Jubilee year celebration. The Silver Jubilee (25 years) Logo was also launched at the function by Mrs.Baby Eapen (Dpty.CEO, SpeedWings) and Mrs.Mala Prasad (Head, Admin & HR, SpeedWings). The other speakers included Mr.Mohammed Ashraf (Sr.Faculty, Aviation Training), Mr.Mohan Kannath (Sr.Faculty, Avaiation Training) and Mr.Jose Mundenchery (Master Trainer, SpeedWings). Mrs. Mala Prasad (Head-Admin & HR, SpeedWings) briefed on the necessity of building a corporate identity by bringing uniformity between the branches and the corporate office.
The function was noted with the presence of all the branches viz. Calicut, Kannur, Kottayam, Pathanamthitta, Trichur, Mavelikkara, Vijayawada (Regional Office) and the new members to the family Pune and Guwahati.
The program was a big success which boosted the morale of the staff and branches. SpeedWings hopes for a fruitful year with the advent of its silver jubilee celebrations. The cultural programs organized by the staff of SpeedWings was indeed entertaining and worth a mention.