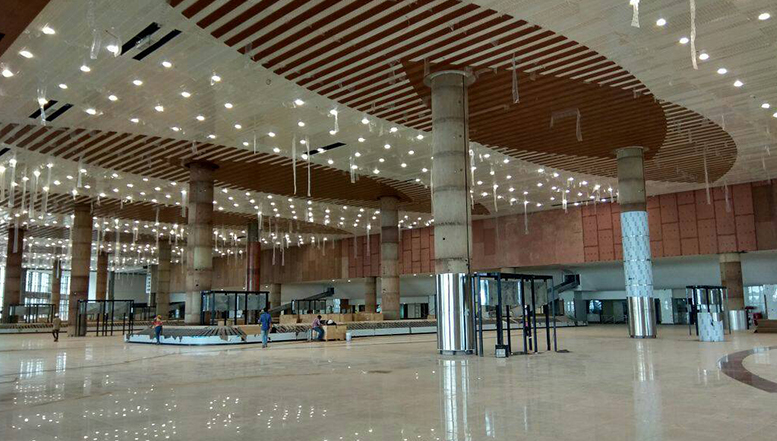 Kannur airport opening to be a festive occasion
Kannur: The scheduled inauguration of the Kannur International Airport here on December 9 will be turned into a festive occasion as arrangements are being made to accommodate massive presence of the public to watch the inaugural function and take-off.
The arrangements for the anticipated huge turnout of the people at the new airport to see the inauguration and the inaugural flight were discussed at a meeting at Mattannur on November 11 which was attended by Industries Minister E.P. Jayarajan, Health Minister K.K. Shylaja, Ports Minister Ramachandran Kadannappally, political leaders and people's representatives. Kannur International Airport Ltd. Managing Director V. Thulasidas also addressed the meeting.
The inaugural function is expected to start at 10 a.m. on December 9. Chief Minister Pinarayi Vijayan will flag off the first international flight – an Air India Express commercial flight – to Abu Dhabi, KIAL informed in a handout.
Civil Aviation Minister Suresh Prabhu will also be present. The landing of the first flight at the airport will also be a flight from Abu Dhabi.
Mr. Thulasidas told the meeting that apart from Air India, which operates from the first flight from the airport, three other airlines companies are holding discussions with KIAL to finalise the number of services to start from the new airport.