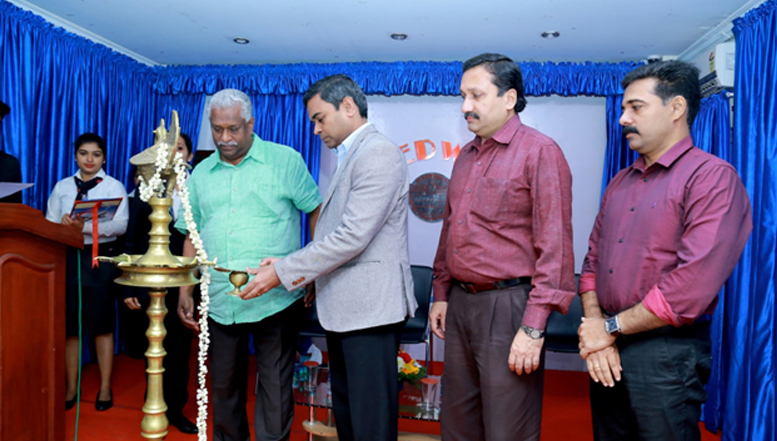 Aviation Management Professional (AvMP)- Its official now
The highest certification from IATA a title of honour The AvMP was conferred upon to the 12 students who completed their Post Graduate Diploma in Airport Station Management from Speedwings. The students were given a certificate, an AvMP card and a badge from IATA which holds three year validity.
The ceremony was noted with the gracious presence of Dr.Peter Emmanual (CEO, AASSC, Bangalore), Dr.Dilip M R (Dept. of Tourism, Pazhassi Raja College), Mr.Manu T G Nair (President IAAI, Kerala Chapter) and other dignitaries from the airline and travel fraternity. Mr.Biji Eapen (Chairman & CEO, Speedwings) delivered the presidential address. The convocation of the students was done by the chief guest and the certificates were distributed.
Cultural programs performed by the students of SpeedWings added more colour to the function.