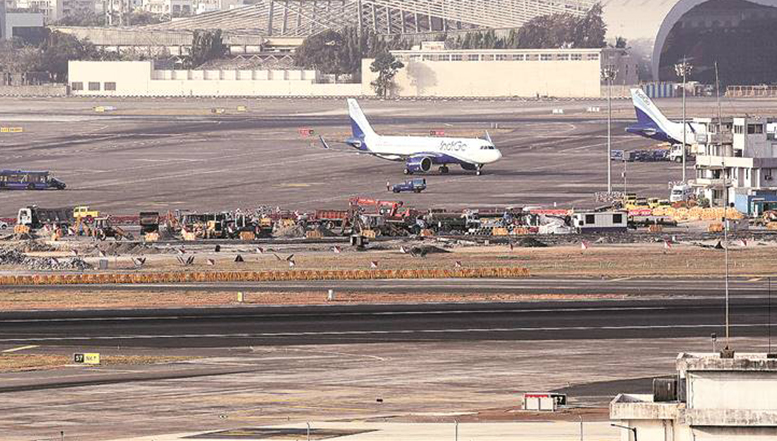 Main runway shut at Chhatrapati Shivaji International Airport, over 400 flights cancelled in two days
Mumbai: More than 400 flights were cancelled at the Chhatrapati Shivaji International Airport (CSIA) in the last two days after the main runway was shut for maintenance. Several flights which operated were delayed and fliers said they had to pay higher airfares to fly out of the city.
Operations at the airport are expected to normalise on Wednesday. The CSIA handles 980 flights daily, domestic and international, on an average.
As many as 225 flights were cancelled on Monday and an equal number on Tuesday. According to the Mumbai International Airport Limited (MIAL), which manages the airport, the runway was shut for six hours from 11 am to 5 pm on both days for pre-monsoon maintenance.
Sources said maintenance was carried out on the intersection of the main and secondary runways. "Such maintenance is undertaken to ensure aircraft don't skid on the runways during the monsoon. As a 'Notice to Airmen' was given, airlines had scheduled flights accordingly. After 5 pm, there was an average delay of 15 minutes per flight," said Rajeev Saxena, General Manager, Air Traffic Control, Mumbai airport.
Air India cancelled 34 flights and rescheduled eight. Jet Airways cancelled 64 domestic and six international flights. It rescheduled 53 domestic and 17 international flights.
Travel websites claimed airfares to Delhi, Bangalore and other metropolitan cities jumped marginally because of the runway closure. "The closure of the main runway for two days is likely to impact flights. Being concurrent with the peak summer travel season, travel plans of both business as well as leisure travellers are likely to get affected," said Balu Ramachandran, head of air and distribution at Cleartrip.