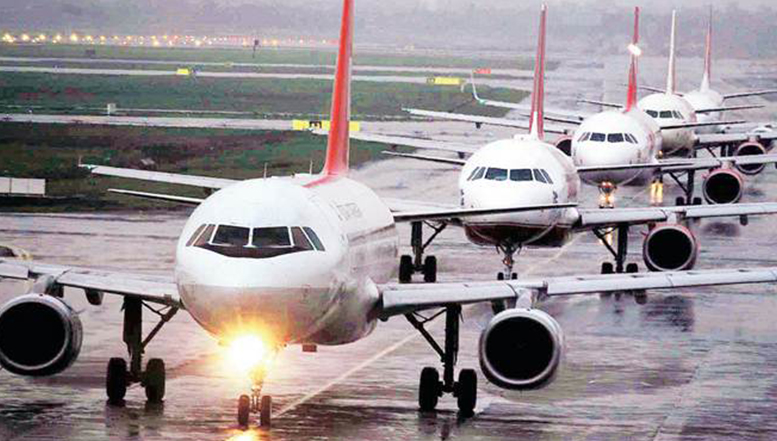 'Air traffic volume to fly past 150 million in FY19 from 125 million this year'
The near 20 percent volume growth that the domestic aviation market has been witnessing so far this fiscal may continue to next year as well with volumes likely to fly past the 150-million mark in FY19, up from 125 million in FY18, says an industry report.
According to a projection by the Centre for Asia Pacific Aviation (Capa) India, domestic passenger volumes are poised to touch 125 million by this March, growing 18-20 percent and may clip at the same rate and reach the 150 million-mark by March 2019.
"Domestic air traffic is expected to grow 18-20 percent and touch 125 million in the year to March 2018. The domestic volume will reach 150 million in March 2019," Capa India head Kapil Kaul said here today.
According to the aviation regulator DGCA data, as many as 117 million passengers flew in the calendar year 2017.
The number of international passengers is expected to increase by 12 percent reaching around 65 million by March 2018 and may touch 75 million by March 2019, he added.
He opined that if the government lifts the bilateral restrictions for international operations, this segment can grow nearly 15 percent over the next three-five years.
However, Kaul warned that the rapid volume growth may put profitability under pressure.
"Growth may be tempered to 15 percent if some capacity additions are delayed," he warned, adding the fleet of low-cost carriers may reach 376 aircraft by March 2019.
Indigo alone will spend over USD 500 million in FY2019 to acquire 8-9 A320s and most of its planned ATRs.