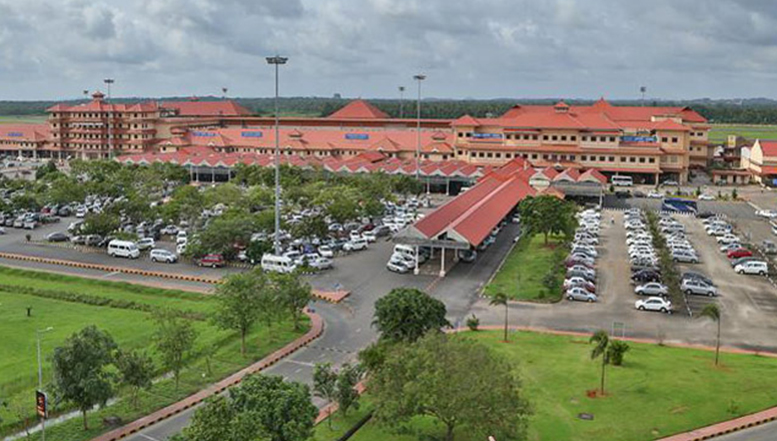 CIAL: A landmark that marks the golden era in Indian Aviation
The Cochin International Airport Limited (CIAL) has been growing beyond the limits ever since its inception in 1998. The strategic growth has set a vivid example for the other airports across India. The first fully solar powered airport in the world has now become the India's 4th busiest airport in International Passenger movements.
When the airport celebrates its 20th year of tremendous achievement the expert predictions makes it evident that the year 2018 is going to be the CIAL's year in the Indian Aviation Sector. More airlines have expressed their consent to start international operations from Cochin. New domestic routes are budding and are offering a profitable platform to the leading Low Cost Carriers in India. If the trend continues Kochites can expect direct operations to the European Sector which has always been in the distant dreams.
The magnificent Terminal 3 stands as the pride of Cochin airport with a total built up area of around 17 Lakh Sq.Ft making it the 3rd largest terminal building in India. The city and its airport are transforming India into a different world cruising into the altitude of development like a supersonic.
Article in The Hindu Newspaper
"Passenger movement through the Cochin International Airport touched 96.63 lakh during 2017, taking passenger traffic through three airports in the State to around 1.6 crore during the calendar year. It is expected that the Kochi airport will witness passenger traffic of around one crore by the end of the financial year 2017-18, says a statement issued by CIAL here.
The passenger traffic has moved up from 87.36 lakh during 2016 for CIAL, which is a 10.62% growth for the year 2017, the press release adds. Of the total number of passengers, there were 45.28 lakh domestic passengers and 51.35 lakh international passengers. There is a 20.28% growth in the domestic sector and 3.29% growth in the international sector.
The year 2016 saw 61,463 landings and take-offs from the Kochi airport.
The number went up to 67,590 during 2017, which is a 10% increase. A total of 24 airlines operate out of Kochi and two more airlines are joining the services in the New Year, the press release adds.
CIAL has been engaged in developing the domestic terminal at the airport, taking into consideration the fast growth in the domestic sector, said CIAL managing director V.J. Kurien. There is a situation in which the number of passengers will nearly double in four years. It is expected that the domestic terminal will be operational by April this year.
The Cochin airport stands seventh in terms of total passenger traffic in the country. In terms of international travellers, CIAL stands at the fourth position, the press release adds."